Welcome to Dog Gone Waterproofing in Springfield Missouri
The Ozarks Premier Waterproofing Company
Dog Gone Waterproofing is the Ozarks premier waterproofing company. We proudly offer limited LIFETIME warranties on all our waterproofing services with extended maintenance options available as well. Our services range from crawl space encapsulations to complete basement drainage systems. Our waterproofing experts can help you solve any issues you have and prevent future problems from occurring. No one else gets the job done like us.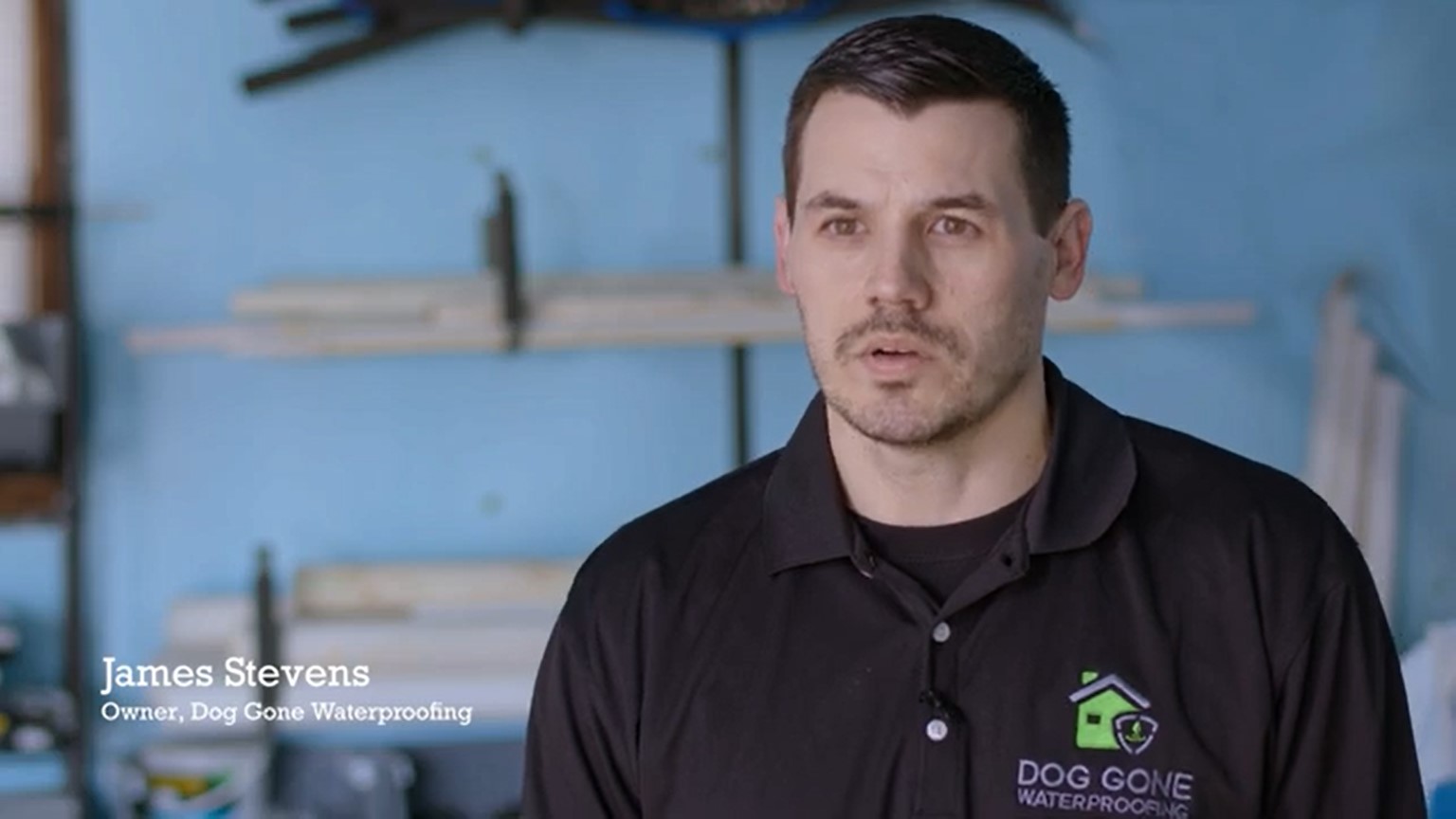 Unbelievably detailed! I was never left in the dark about anything and they always took the time to answer all my questions. I would highly recommend Dog Gone Waterproofing.
Extremely knowledgeable! They explained everything where we could easily understand what was going on and how they were going to fix it.
James Stevens
Owner
Dog Gone Mold
Dog Gone Waterproofing
Derrick Hoyt
Certified Lead Inspector
General Foreman
Certified Waterproofing Specialist
Jon Swingle
Certified Inspector
Operations Manager
Certified Waterproofing Specialist
Our Specialization
With years of mastering waterproofing techniques, our waterproofing experts are confident in our ability to protect your home or business from any present or future water damage. We stay up to date on all the new engineering sciences and techniques for home building, so we can better serve our clients and prevent any potential water damage to your home or business.

When we are done, you won't have to worry about any more dog gone water causing you problems.