Basement Waterproofing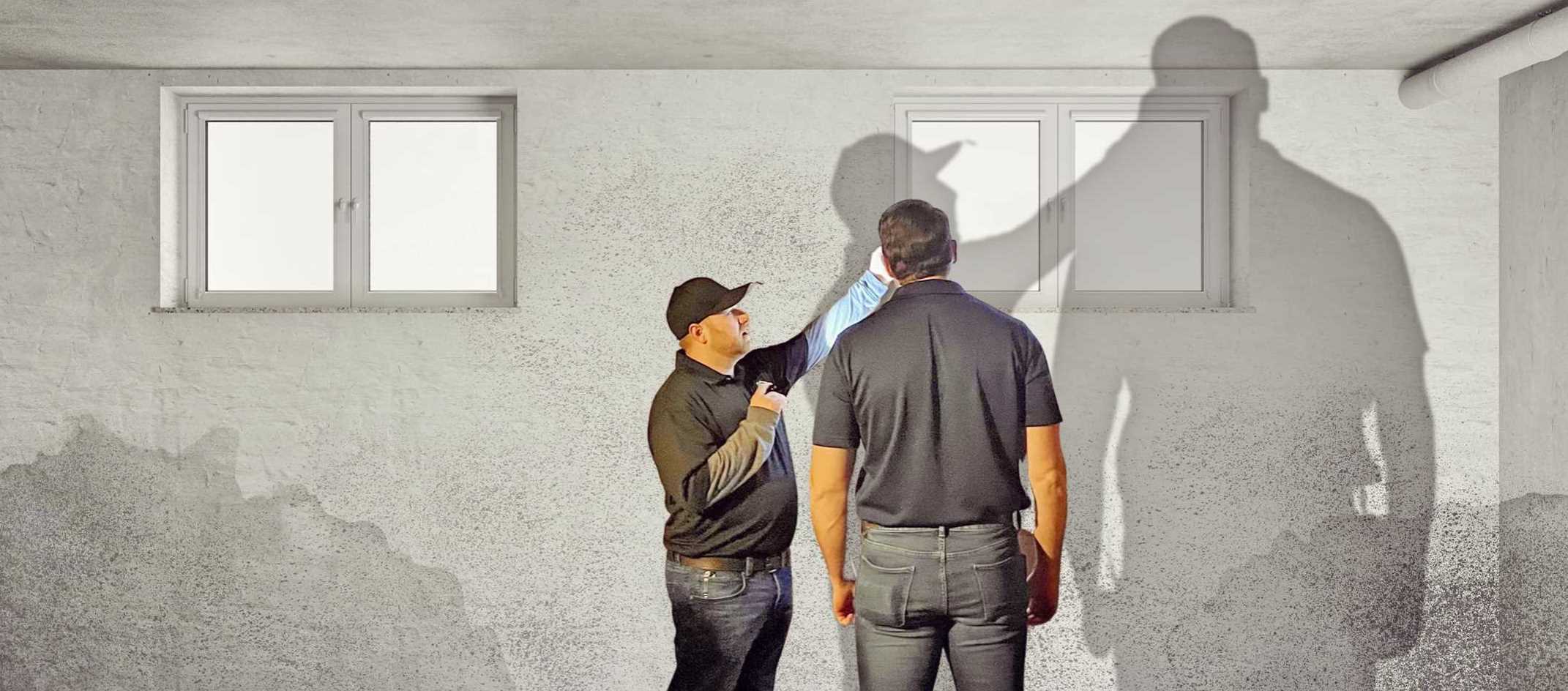 A flooded basement can be a real nightmare to deal with. Your personal belongings can be damaged and the building materials in your home may need to be removed and replaced.
You'd much rather remodel your basement on your own terms whenever you're ready. But you may not have a choice if your basement floods and your drywall and carpet get water damaged. Now you have the potential for mold growth, wood rot, termites and many other nasty problems.
If you can stop water intrusion simply by making changes to the exterior of your home, that's the best option. But sometimes all the exterior changes in the book can't prevent water from getting in your basement and you'll need basement leak repair work that will extract moisture from your basement before it causes damage and becomes a problem.
Dog Gone Waterproofing's certified waterproofing specialists can assess your basement and design a basement leak repair plan that keeps your basement nice and dry no matter how much it rains.
Sometimes the solution can be as simple as installing a dehumidifier or filling some foundation cracks that are allowing a little water intrusion.
But sometimes more extensive waterproofing solutions are required, like installing a sump pump system or a weeping tile drain system (footer tile), to collect and safely discharge water from your basement.
No matter what type of water problem your basement is having, Dog Gone Waterproofing has a solution that can eliminate any moisture problems once and for all.
From minor basement leak repair to full blown basement drainage system installation, we can make sure water stays out of your basement.