Our Services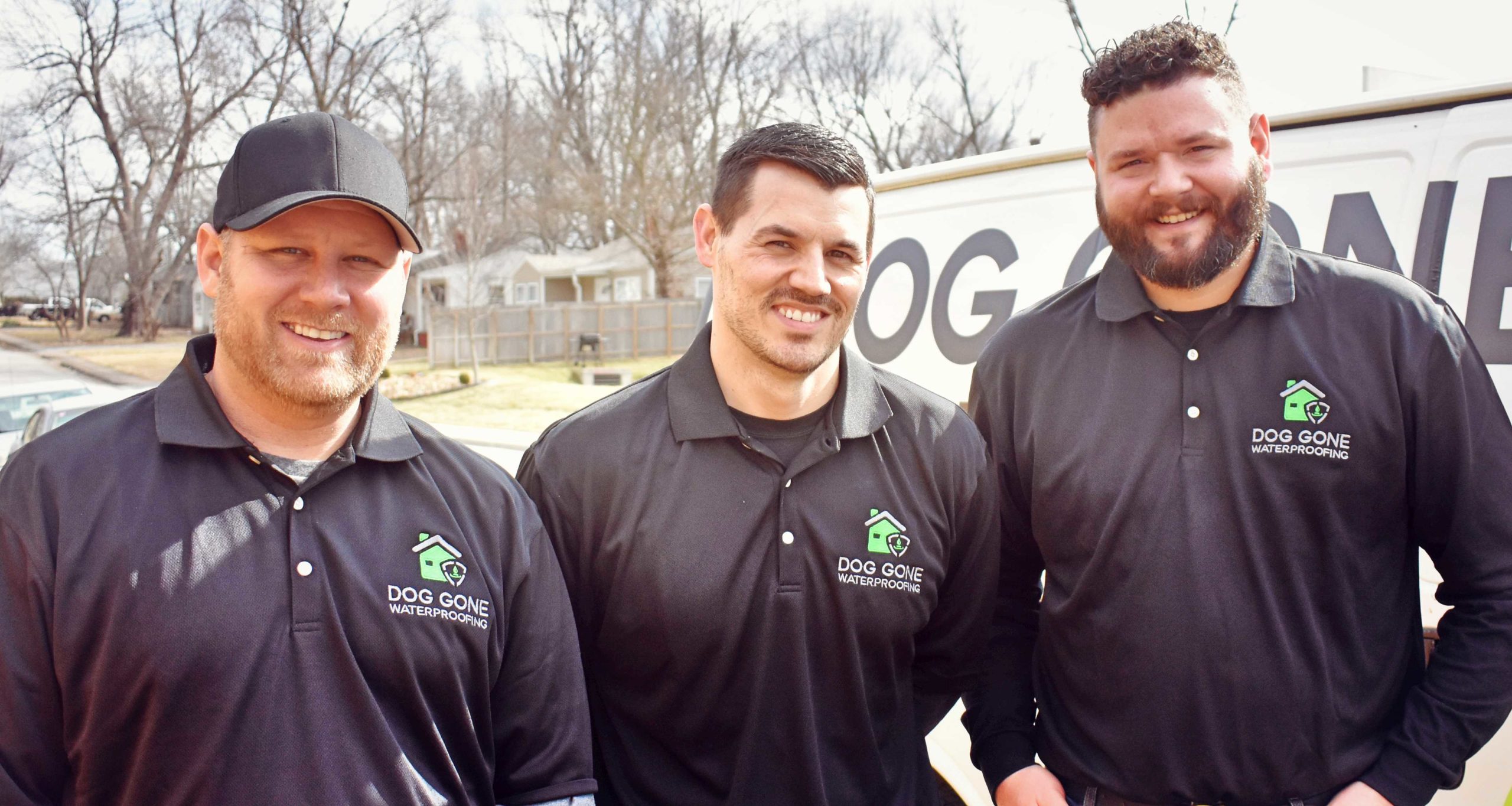 Dealing with a crawl space or basement that floods every time it rains is a major headache that no one wants to tackle on their own. Dog Gone Waterproofing is here to solve these flooding problems for both our residential customers and our commercial customers.
We can waterproof any type of structure from crawl spaces and basements in residential homes to large commercial office buildings.
When it comes to waterproofing, the best offense is a good defense. Don't wait until the water is inside your home before dealing with it. Many issues can be solved on the exterior of your home, preventing water from ever getting inside and having a large mess to clean up.
But sometimes it doesn't matter what steps you take on the exterior, water intrusion is still inevitable during heavy rains. But even in these cases, our basement waterproofing systems can protect your home from significant water damage.
By installing the proper drainage systems, sump pumps, dehumidifiers, and more, we can protect your home or office and deal with your water intrusion problems head on.
Water damage can cause extreme issues such as wood rot, foundation cracking, mold growth, termites, insects, foul odors, carpet damage, sheetrock damage, and much more.
Taking the necessary steps to prevent water damage before it takes place with basement waterproofing systems from Dog Gone Waterproofing can help protect your largest investment.
The most important step you can take to solve your water problems is hiring a local waterproofing company that is reputable and qualified to detect and deal with these types of problems.
If you don't take the proper steps to stop the water intrusion from ever occurring again, then all that work to repair the water leak damage will have to be repeated again and again.
Every home is different and there's no one-size-fits-all solution to your water intrusion problems. Our certified Waterproofing Specialist will assess your specific situation and come up with the best game plan to solve your water problems once and for all.
We start by carefully assessing your home to determine why your home has been water getting inside of it and locating where the water is finding it's way into your home.
Next, we will be to explain in very clear terms what steps need to be taken and what type of drainage system is needed, so you'll know exactly how we are going to solve your water leak issues and prevent them from ever happening again.
Once you sign off on our proposed solution, our certified waterproofing specialists will perform the work and follow our strict qualifications and standards to make certain you'll never have to worry about future water leak issues.
We offer limited LIFETIME warranties on our work, extended maintenance options, as well as financing options.
We tend to get a lot of rain in the Ozarks, but if you hire Dog Gone Waterproofing for your moisture and water leak repairs, your home or business can stay warm and dry during the heaviest of storms.