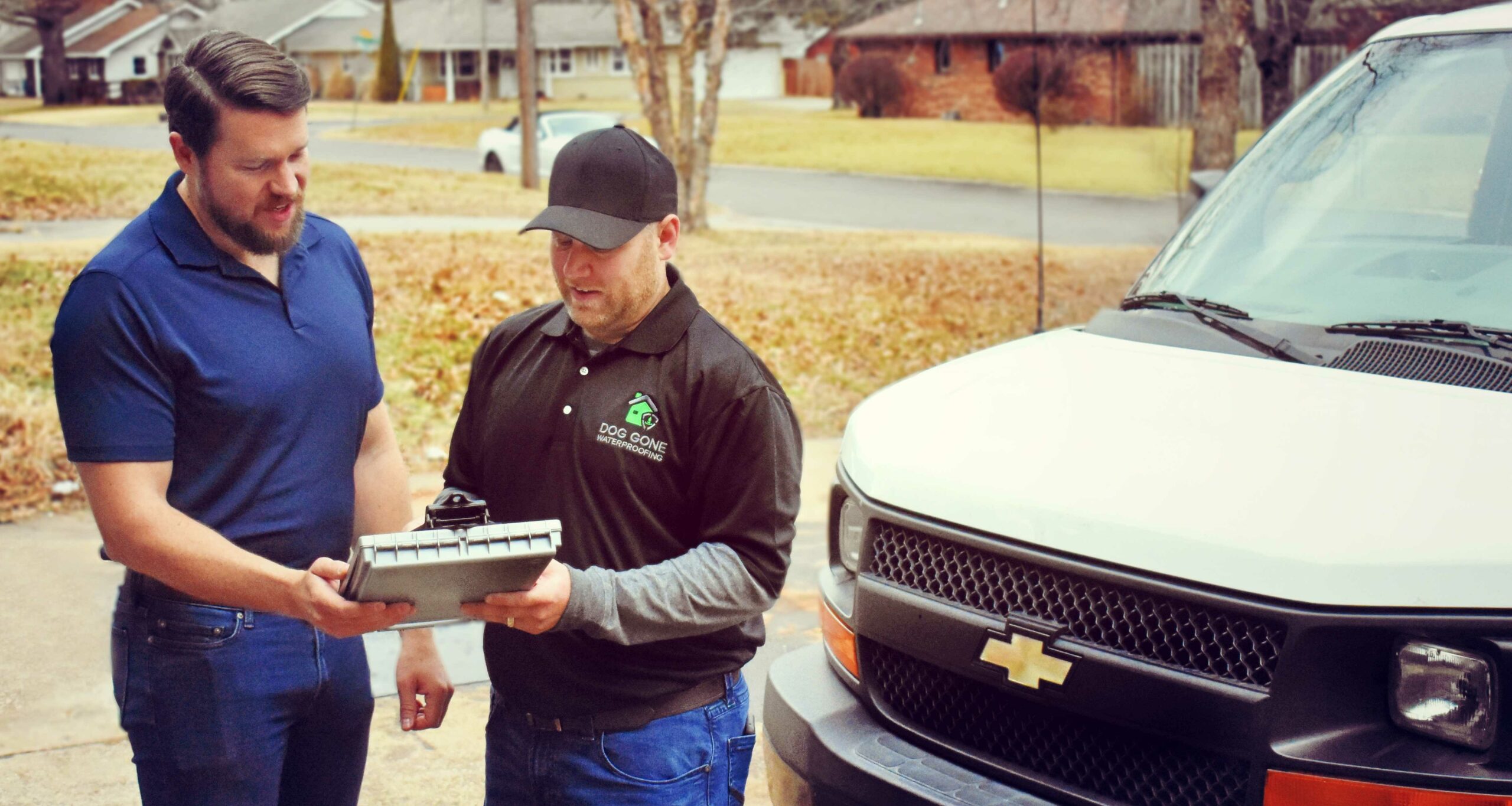 Benefits of Lifetime Warranty From Waterproofing Contractors in Springfield Missouri
When you're considering waterproofing contractors to waterproof your basement, you'll want to make sure that they have all the necessary licenses, insurances, and most importantly, training to do the job right.
You don't want to have to pay someone a second time to do a waterproofing job that should have been done right the first time.
That's why you should hire Dog Gone Waterproofing for your basement waterproofing needs. Not only are we going to do it right the first time, saving you any extra money in damages and future mitigation or restoration projects, but we'll even give you a lifetime warranty so you can sleep easier knowing your waterproofing project was done right.
Having a lifetime warranty on a waterproofing project at your home offers many benefits:
Long-term Protection
A lifetime warranty ensures that your waterproofing system will be protected for the duration of your ownership. It provides peace of mind knowing that your home is safeguarded against water damage for as long as you live there.
Cost Savings
Waterproofing issues can be expensive to fix, especially if they lead to significant water damage or mold growth. With a lifetime warranty, you won't have to bear the financial burden of repairing or replacing the waterproofing system if it fails. The warranty covers those costs, saving you money in the long run.
Increased Property Value
A lifetime warranty on your waterproofing system can enhance the value of your property. When potential buyers see that your home has a transferable lifetime warranty, they perceive it as a reliable investment and may be more inclined to purchase your property.
Enhanced Credibility and Quality Assurance
A lifetime warranty reflects the confidence of waterproofing contractors in their workmanship and the quality of the materials used. It demonstrates that the waterproofing company stands behind their products and services, increasing their credibility.
This extra assurance gives homeowners the confidence that their waterproofing system is built to last.
Reduced Maintenance and Hassle
With a lifetime warranty, you won't need to worry about the ongoing maintenance and upkeep of your waterproofing system. If any issues arise, you can simply contact us to have them addressed promptly.
This convenience saves you time and effort in dealing with potential problems. Dog Gone Waterproofing does 3 month checkups to make sure that everything is always working properly for you.
Transferable Warranty
Some lifetime warranties are transferable to subsequent homeowners if you decide to sell your property. This transferability can be a significant selling point, attracting potential buyers who value the added protection and peace of mind provided by a lifetime warranty.
Waterproofing contractors in Springfield Missouri that you can trust like Dog Gone Waterproofing lay out all of the terms and conditions of the lifetime warranty so you fully understand its coverage, limitations, and any requirements for maintenance or inspections. We will take care of any maintenance for you, so you don't have to.
Choose a reputable and trustworthy waterproofing company that has a proven track record of honoring their lifetime warranties like Dog Gone Waterproofing and rest assured that your home will always be protected.