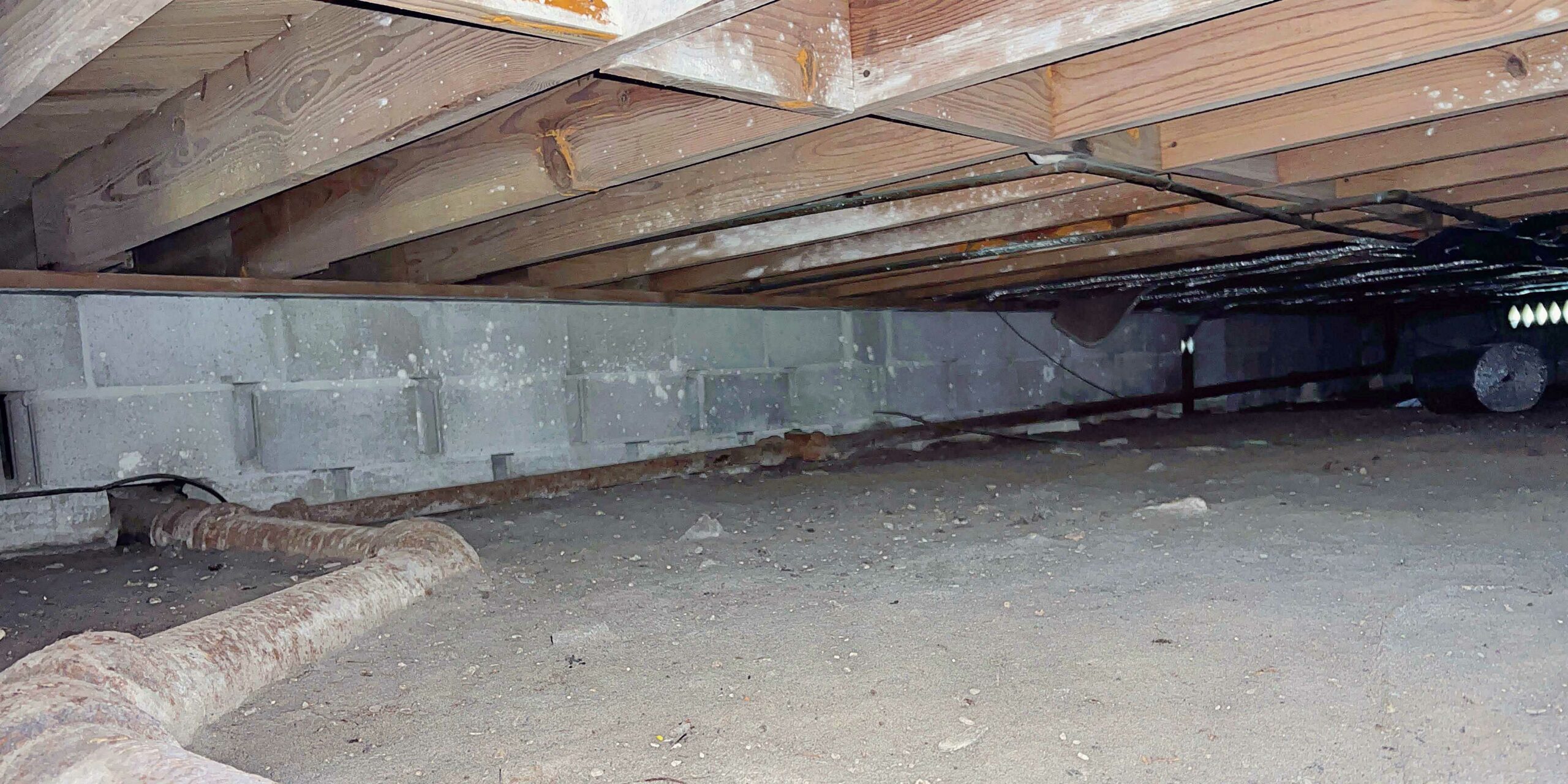 Hire Someone You Can Trust For Crawl Space Repair in Springfield Missouri
Crawl spaces in the Ozarks come in all shapes in sizes. One crawl space could be under a newly built house, but already be riddled with moisture and mold. Another crawl space could be 50 years old, never had a sump pump or vapor barrier installed, but everything is still as dry as a bone.
It doesn't matter how new your home is. If your crawl space wasn't built correctly from the beginning or things have changed over time, then you could end up dealing with major water and mold issues and those crawl space repairs can be very costly.
But what can end up being even more costly in the long run is trying to save a few bucks by hiring a company to perform these crawl space repairs who don't really know what they're doing.
Any company can install a sump pump in your crawl space, but you should hire a company that you can trust to install a proper sump pump, with the proper sump pump basin, and the proper drainage lines to get the water far away from your foundation.
Any company can install a vapor barrier, fill foundation cracks, or encapsulate your crawlspace, but can they do it right? And can they fully explain why the crawl space repair work that they recommend needs to be done?
When you hire someone to perform crawl space repairs for your home, you want them to know how to complete those repairs correctly, and be able to fully explain why those repairs need to be done.
If a dehumidifier or sump pump system is needed in your crawl space, then why weren't they installed when the home was built? Why do you need one now? What future problems will your new system prevent? And why is that important?
Many of these questions are never asked before hiring a crawl space repair company and many crawl space contractors couldn't answer them in a clear manner that the homeowner would understand.
When Dog Gone Waterproofing does an assessment of any possible crawl space repairs you might need, our inspectors explain every detail. Why you need these repairs. How they operate. What future damage they will be prevent. How we will install them and why we do it that way.
You will never be left guessing when you hire Dog Gone Waterproofing. We are the experts for crawl space repair in Springfield Missouri that you can trust.
There are plenty of companies out there who can install a waterproofing system in your crawl space. But we're the company you can trust to install it the right way the first time. Call us today for your free crawl space repair estimate.