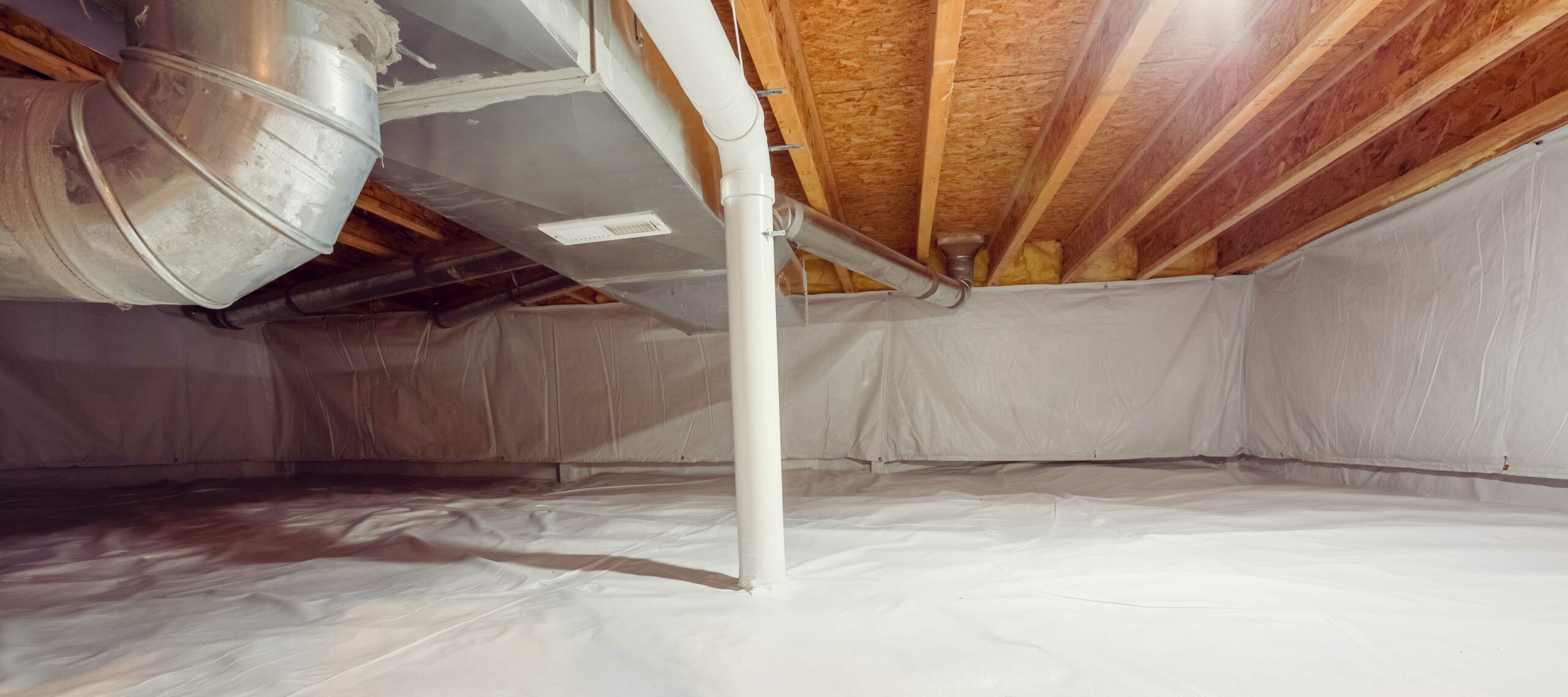 Crawlspace Encapsulation Is The Best Crawlspace Waterproofing in Springfield Missouri
If you're having issues with water intrusion in your crawl space, there are a wide array of options to fix the problem.
The first crawlspace waterproofing option is simply having a vapor barrier installed and filling some minor foundation cracks.
You can protect your crawl space even more by installing sump pumps, dehumidifiers, or drainage systems.
But the best crawlspace waterproofing solution is a full crawl space encapsulation. This provide the most protection for your home, for your family's health and for your peace of mind.
Fully encapsulating your crawl space not only protects you from moisture and water issues, but it also protects you from mold, pests, insects, animals, wood rot and odors. It also makes your home healthier overall and more energy efficient.
Once it is fully encapsulated, you can safely use your crawl space for storage if you want, or at least have no problem going into your crawl space if you need to check on your plumbing or things like that. It will no longer be a damp, dark and smelly place.
When encapsulating your crawl space, the crawl space waterproofing team at Dog Gone Waterproofing uses the best vapor barrier products to protect you from moisture and prevent insects coming up from your dirt floor.
We close off your foundation vents and install dehumidifiers to prevent the outside humid Ozarks air from causing you moisture problems.
We seal and insulate all potential entry points to the outside and to your main floor to prevent any air seepage.
If necessary, we can dig trenches and install footer tiles and sump pump pits to prevent water intrusion into your crawl space, as well as bury your downspouts to further protect your foundation.
When you hire Dog Gone Waterproofing for crawlspace waterproofing you can rest assured that we'll take whatever steps are necessary to fully encapsulate your crawl space and protect your home and your family.
With lifetime warranties given on our full crawl space encapsulations, you can count on the team at Dog Gone Waterproofing to stand behind our work.