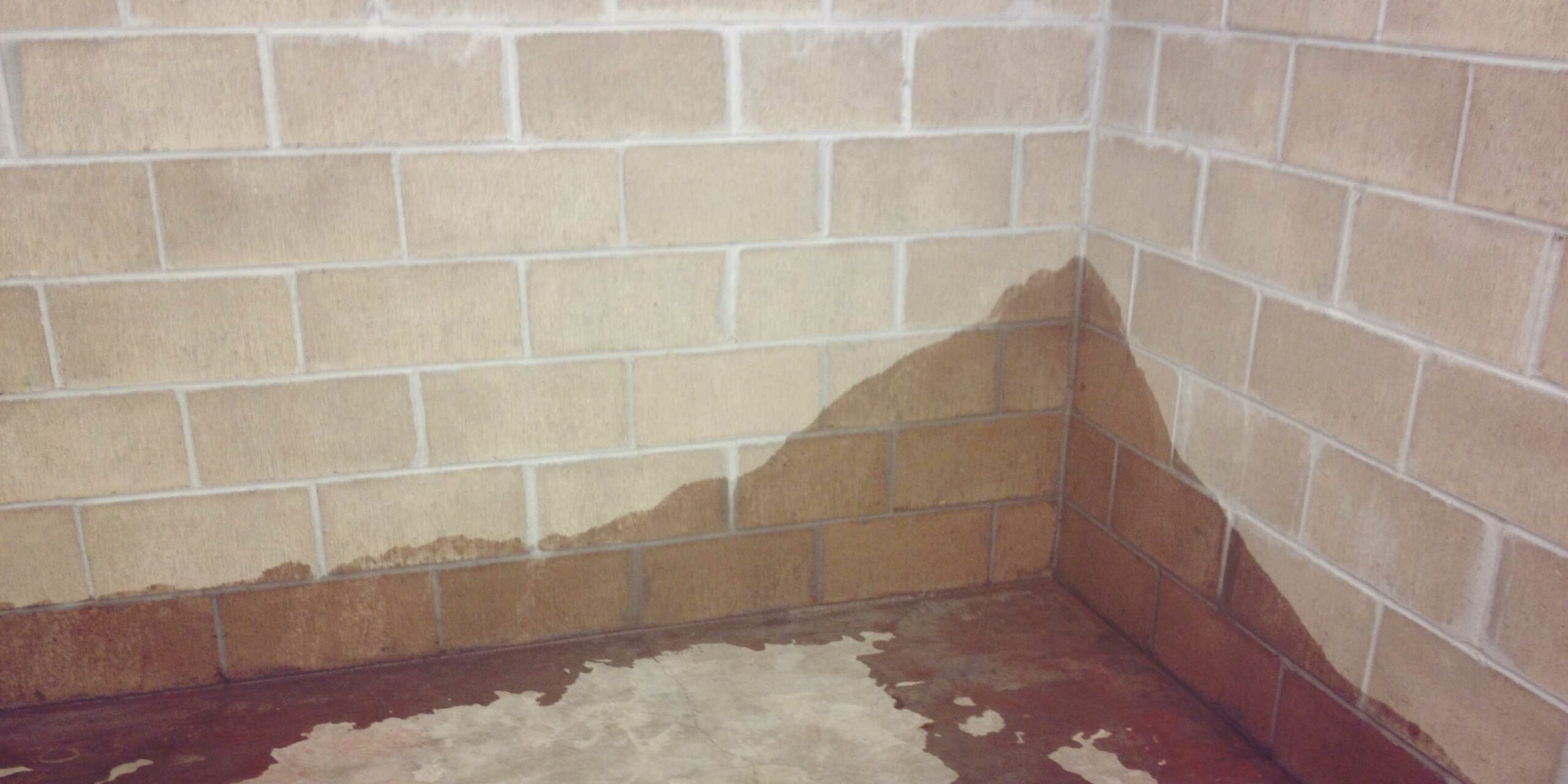 Waterproofing Basement Walls From Inside in Springfield Missouri
Since basements are below grade, they tend to take on water from time to time. The more groundwater you have around your foundation, the more pressure there is from water trying to find a way inside your basement.
If your basement floods during the rainy season, knowing where the water is coming in and why your basement has a water leak is important if you want to fix the problem.
If you have an unfinished basement, it can be a lot easier to see where the water may be getting in. A wet wall with a foundation crack, or moisture buildup on the concrete is an easy sign.
But it's not quite as easy when dealing with a finished basement. You might have sheetrock and possibly wallpaper covering your walls, carpet or another material covering the floor, and more sheetrock or a drop ceiling covering the ceiling.
There is a lot more investigative work that is necessary to find the source of a water leak in a finished basement, but it can definitely be done.
When your home was being built, hopefully your builder and their contractors did everything they could to waterproof your foundation during the construction process.
But over time, the ground can shift and foundation cracks can occur. Even the smallest crack can allow water intrusion with the right amount of rain, or strong hydrostatic pressure around your foundation walls.
Once there is water intrusion, the humidity in your basement will be begin to rise, which adds even more moisture.
We always recommend having a good dehumidifier in all unfinished basements. Depending on your setup and how much your HVAC gets used, a dehumidifier in finished basements is usually a good idea as well.
Your first step in fixing a wet basement issue is to determine the source. You can't solve the problem if you aren't 100% sure where and why the water intrusion problem is happening to begin with.
Once you've determined the source, you then need to take the necessary steps to stop the water intrusion and make sure it doesn't come back.
If you're lucky, all you need to do for waterproofing basement walls from inside may be as simple as using DRYLOK® on your concrete walls to seal up and prevent moisture from seeping through.
But if you have foundation cracks, then those need to be filled first to prevent full blown water intrusion. If you are handy and the cracks aren't too bad, you can probably do it yourself with some hydraulic cement or a similar product.
If you are not handy or the cracks are more severe, then we would recommend contacting the waterproofing professionals.
If you still have a water issue after waterproofing basement walls from inside, making sure all your windows are sealed, any foundation cracks are filled, and you've addressed any exterior grading or window well issues, then it's time to look into an interior basement drainage system, such as a weeping or footer tile and possibly a sump pump.
You will definitely want a professional waterproofing company to assess this situation and give recommendations before moving forward.
Basement water issues can be a pain, but these issues can be solved if you hire a company you can trust to do the job right the first time.
To protect your basement from water intrusion, call Dog Gone Waterproofing for a free assessment.